That's where we come in. We decided to take plastic recycling one step further and create advanced recycled materials with a natural lifecycle instead. Our mission to create high-performing clothes for people and Earth alike has informed every decision we make: ensuring we leave the planet better than we found it.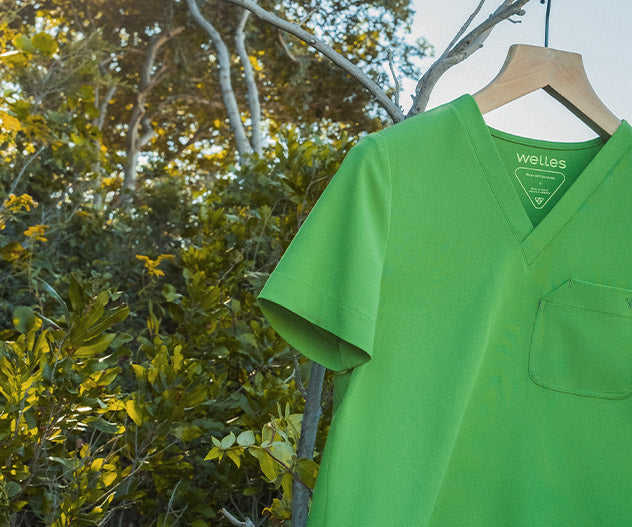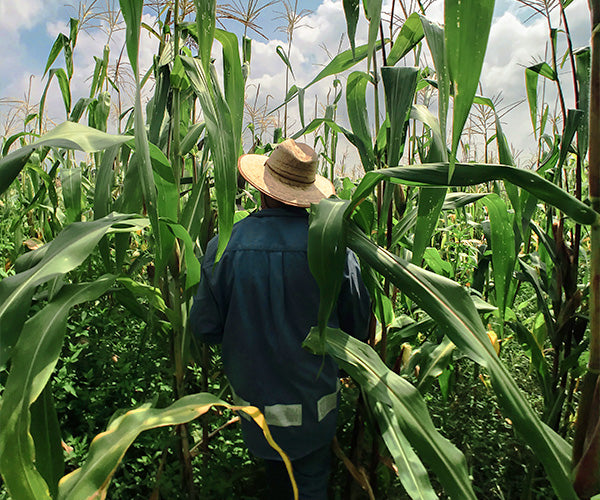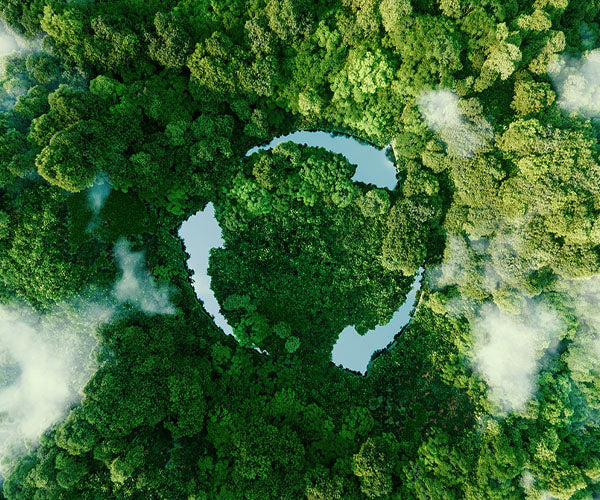 Our Approach
The first step in our sustainability journey is reducing the impact of synthetic materials in our products. Terral-X is just the start.
Our vision of a climate-positive future is to switch all of our materials to be bio-based. This means that they're all made from renewable, natural resources.
Proudly our most ambitious goal, we want to completely eliminate virgin materials from our supply chain; everything from fabrics to zippers will continuously be given a second life.
Our Fabric Ingredients
Raw materials account for more than 70% of any product's footprint. By using reneawable resources and existing plastics, we're able to drastically reduce our impact.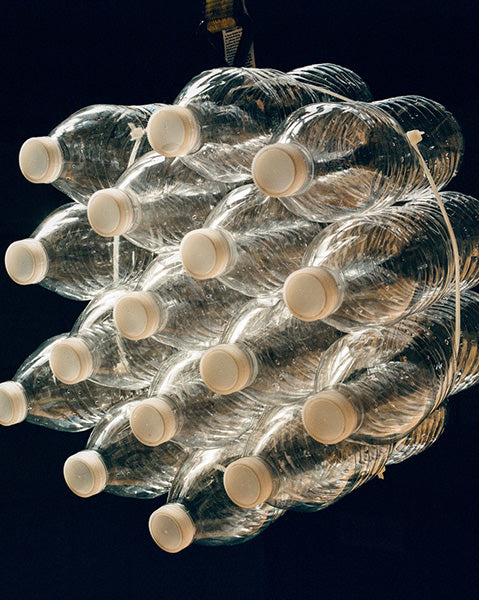 Recycled Polyester
We're intercepting ocean-bound plastic and giving it a new lifecycle: transforming it into the fibers that make our biodegradable fabric.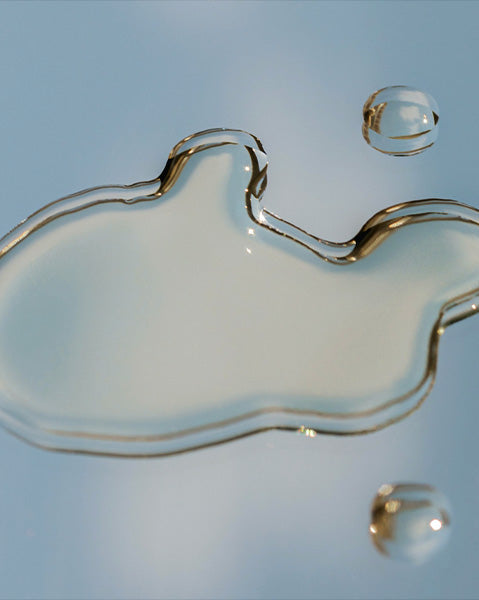 CiCLO® Technology
This breakthrough technology embeds nutrient spots in our recycled synthetic fibers. These spots attract microbes in the environment to consume the entire fiber, plastic included! Allowing the fabric to biodegrade in ocean environments and landfills.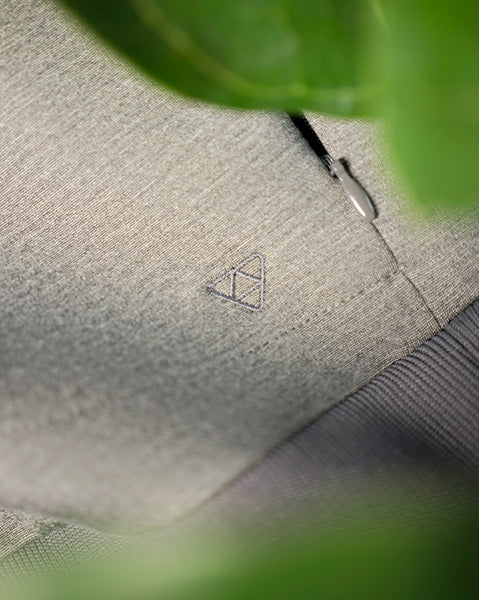 Sustainable Viscose
Through sustainably-managed forests, large and fast-growing trees provide us with the perfect raw material for our viscose fiber, making our fabric buttery soft.
Eco Dyes
The chemicals we use are proudly bluesign® certified, PFAS and formaldehyde free and made using environmentally-responsible chemistry that guarantees our products are harmless to the planet.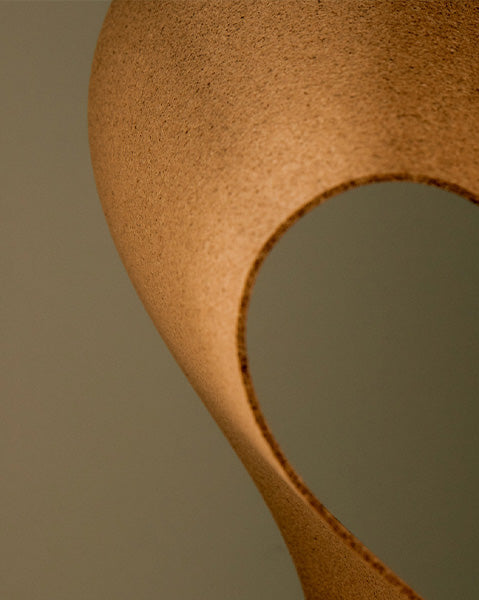 Bio-based Garment Packaging
Plastic free and proud of it. Our packaging materials are derived from nature and are 100% compostable.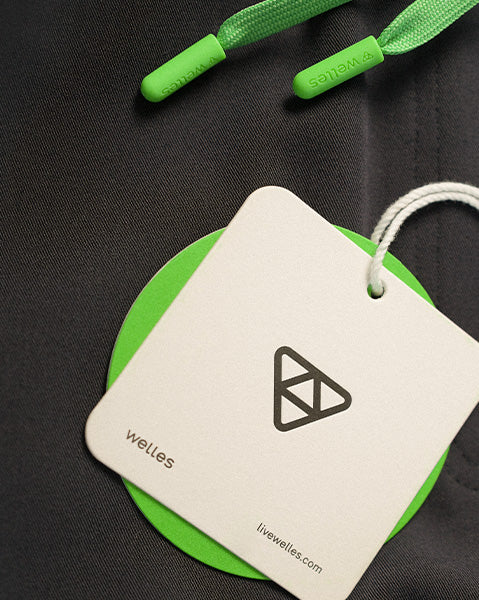 FSC Certified Packaging
Peace of mind: the recycled (and recyclable) paper that makes up our hang tags are harvested and produced renewably and completely FSC® certified.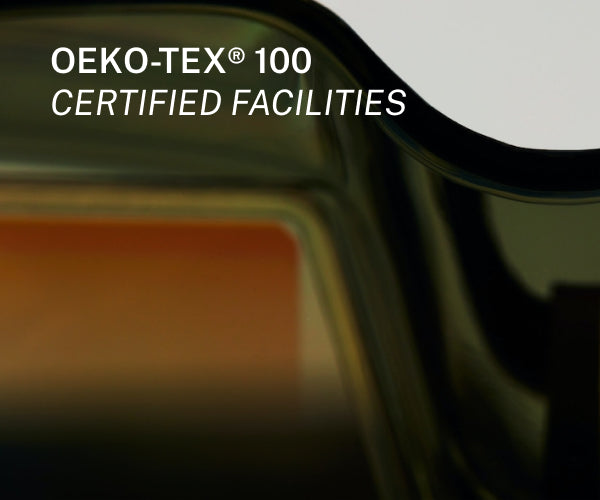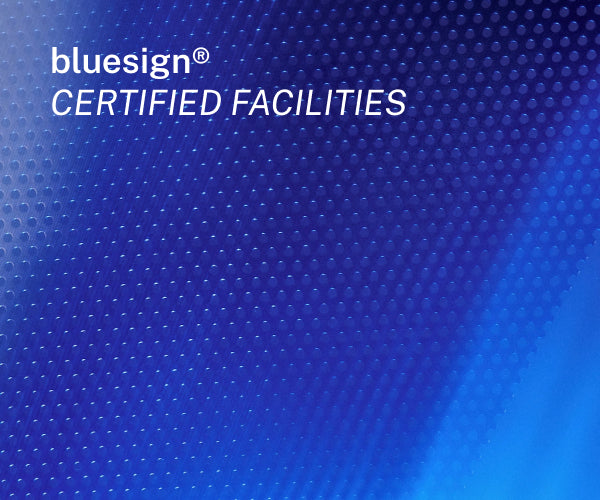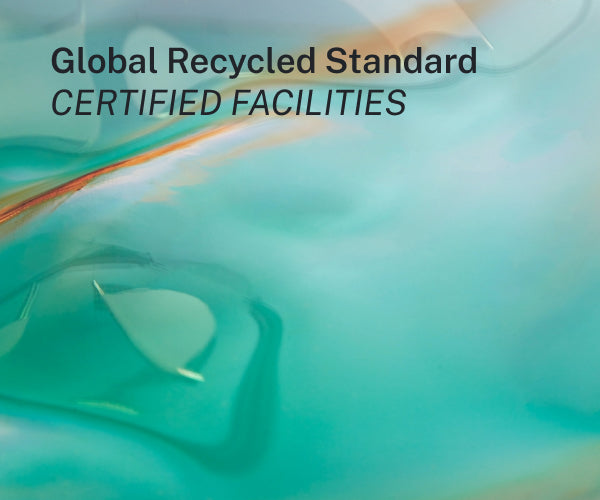 Certifications
This is the most well-known and trusted certification for product safety in the industry. It's granted to materials that are free of high levels of over 100 toxic substances.
bluesign® is a system that provides safer and more sustainable environment for people everywhere to work and live in.
Global Recycled Standard (GRS)
A certification that addresses traceability, environmental principles, social requirements, chemical content, and labeling.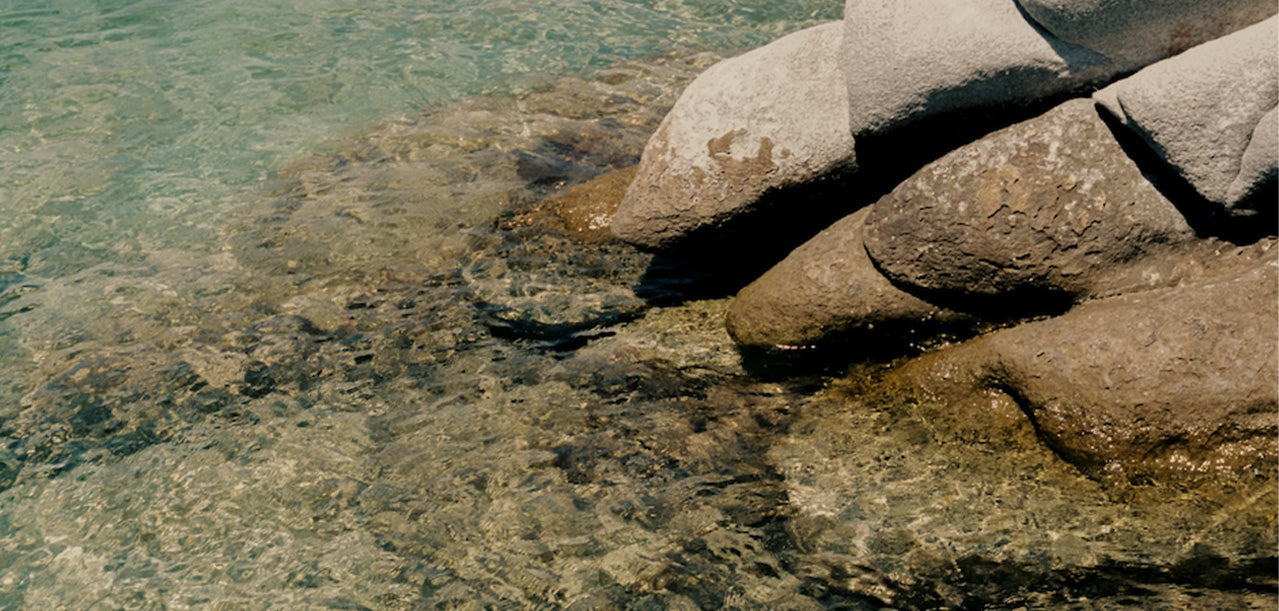 It's high time we right the wrongs of the clothing industry. At Welles, we're committed to the pursuit of better—always innovating, always giving, and always improving for people and planet.